Welcome to a brand new AvantiPoint.com! Truth be told this has been a long time coming. A lot has changed for us since we first launched in 2014 and it was time for an update. After all our website was running on ASP.NET Core 1.0 preview 2...
We've been hard at work this year and are kicking things off with a brand new website to better help our amazing clients. This long overdue refresh of our website is finally giving us a brand new blog to keep you up to date with what you need to know in the Mobile Development space, and we encourage you to sign up below for updates when we post. In addition to the new website, we're proud to announce our brand new Customer Portal. This portal is a great place to access private resources and better interact with us.
Customer Portal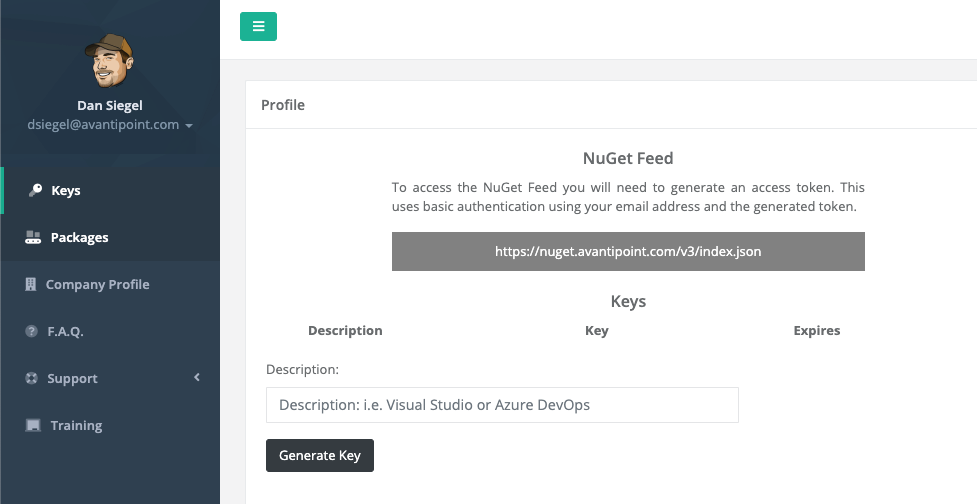 The Customer Portal has several features that will make it much easier on our clients going forward. We know several of our clients have loved using the AvantiPoint Mobile Toolkit. While this is Open Source we haven't really been posting it on NuGet.org. The Packages for the Mobile Toolkit along with some new special tooling that we'll be releasing for our customers only will be available through our private NuGet feed.
As you may have noticed from the picture of the portal, we've also started providing a knowledge base of F.A.Q.'s for our customers to access any time. Another item that has frankly been on our backlog for quite a while is an official support ticketing system. While we love emailing our customers the truth is that for both you and us, it can be hard to go back and find the answer to a question you know was already asked. We're looking forward to the great conversations and simplifications that this new support portal will be providing, and we think you will too!
Developer Services
We know from talking to a lot of you that you may not have realized that a large source of our business has been, and we expect will continue to be developer centric. Of course we love building apps for our clients, but we're also here for those of you who want to build an app yourself, but just require some help.
In fact if you're a developer with one of the thousands of companies that relies on the Prism Library, we offer the only official Prism code level developer support plans. Whether you're ready to get started today or you have a few questions be sure to reach out to us today!